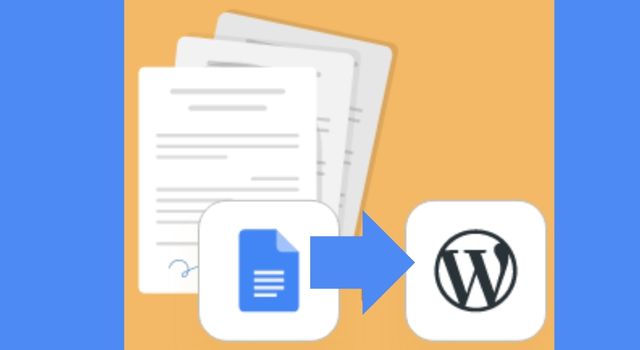 Are you tired of copying and pasting your content from Google Docs to WordPress? Well, you're in luck because there's an easy way to import your Google Docs directly to WordPress. In this blog post, we'll show you how to do it step-by-step.
Step 1: Install the Google Docs Add-On
The first step is to install the "Google Docs to WordPress" add-on. This can be found in the Google Workspace Marketplace. Once you've found the add-on, click the "Install" button and follow the prompts to install it.
Step 2: Connect to WordPress
After you've installed the add-on, you'll need to connect it to your WordPress site. To do this, click "Add-ons" in the top menu of your Google Doc and then click "Google Docs to WordPress" > "Open."
This will open the add-on's sidebar. Click the "Connect to WordPress" button and enter your website's URL, username, and password. Once you've entered your credentials, click "Connect."
Step 3: Import Your Google Doc to WordPress
Now that you've connected the add-on to your WordPress site, you can import your Google Doc directly to WordPress. To do this, click "Add-ons" > "Google Docs to WordPress" > "Open" and then click the "Import" button.
The add-on will ask you to select the post type you want to import the document as, such as a post or a page. You'll also be asked to choose a category and tags for the post.
Once you've made your selections, click "Import" and the add-on will begin importing your Google Doc to WordPress.
Step 4: Review and Edit Your Post
After the import is complete, you'll want to review and edit your post. Check to make sure all of your formatting, images, and links have been imported correctly. You can make any necessary edits directly in WordPress.
Step 5: Publish Your Post
Finally, when you're satisfied with your post, you can publish it to your website. Click "Publish" or "Update" to make your post live.
In Conclusion
Importing your Google Docs to WordPress is a simple process that can save you time and effort. By using the Google Docs to WordPress add-on, you can easily transfer your content without having to copy and paste. Follow these steps, and you'll have your content published on your website in no time.